My Offers
Savings and rewards picked just for you!
Tap My Offers to load personalized offers right to your AIR MILES® Card.
Flyers
Your flyer, your savings
View your local store's weekly flyer for the latest savings.
Shopping List
List lovers rejoice
Plan ahead and make multiple shopping lists – plus add ingredients from our recipes directly to your list.
Recipes
Get inspired with our tastiest recipes
Check out our delicious recipes that have been created, tested and enjoyed – plus add ingredients directly to your list.
Personalized offers, your weekly flyer and more at your fingertips.
FAQ
Where can I get the Safeway App?
How do I make sure I see my local Safeway flyer?
Use the 'Store Locator' map to select your local Safeway and 'Set as favourite' store.
How often does the flyer get updated?
Every week your local Safeway flyer will be updated with the latest offers, store news, and events.
How does 'My Offers' work?
Every week, Safeway sends you personalized digital coupons that can be loaded directly to your AIR MILES® card. When you purchase these products in-store, you'll earn savings and rewards in the form of discounts and Bonus Miles.
How do I sign up for 'My Offers'?
First, open the 'My Offers' tab and enter your AIR MILES® collector number into the app, then you'll receive personalized offers and be able to earn AIR MILES® Bonus Miles.
How do I sign in to 'My Offers'?
All you need is your AIR MILES® card! If you already have one, simply sign in by entering your card number in the 'My Offers' section of the Home Screen or the main navigation.
How do I load offers?
We automatically load your offers for you. All you have to do is start shopping to start saving!
How will I know when a new offer is available?
A notification will be sent to your phone every week when your new batch of personalized offers is ready. If you haven't allowed notifications already, tap 'More' on the main navigation, then tap 'Settings' and 'Allow notifications'.
What if I don't have an AIR MILES® card, can I still use 'My Offers'?
No, but it's easy to sign up for an AIR MILES® card at your local Safeway store, where a staff member will be happy to assist you. Online, visit airmiles.ca to enroll, where you'll receive a temporary card you can use until a permanent AIR MILES® card is mailed to you.
Will I get notifications about new offers and AIR MILES® rewards?
Once you activate 'Allow notifications' in the 'Settings' menu, Safeway's real-time notifications will keep you up-to-date with all our offers to help you save more.
How does the shopping list work?
You can manually input items into your shopping list or you can add ingredients to your list from recipes in the 'See all recipes' section.
How do I turn off the app notifications?
Go to the 'Settings' menu and un-check 'Allow notifications'.
Getting Out What Should Relationship Be Like
You may surprise: "What should marriage be like? " If you as well as your partner are generally married for more than two years, then simply this is a valid question. Nevertheless, you must be careful because your loved one might come to feel offended or even change you by simply forcing one to see the gloomy of your relationship. So how do you discover what should be different in the marriage? Here are some ideas. 1 ) Ask your spouse if you are always fighting.
First of all, speak about your feelings. The partner's emotions are very crucial and should end up being shared. You ought to be honest together with your partner when speaking about what you want from the http://bloomingbudscc.com/category/uncategorized/page/35/ marital life. You must remember that a marriage is a partnership that should be completely happy for you both. If you don't figure out your partner's feelings, don't force your marital life too far. The marriage will depend on you. Is actually not an mishap if you the two want it.
Second, freely talk about how you feel about your spouse. Should you be constantly troubled or stopping each other from being personal, you need to discuss how you can make this a better romantic relationship. Keeping conversation lines available is vital into a successful matrimony. If you are avoiding intimacy or making love, you are not being honest using your partner. This can inflame them or perhaps scare them aside. This is a good way to make your relationship better.
Third, end up being truthful. Your lover should be start with you regarding his or her emotions. If you are trying to force a certain idea on someone, you are mail order bride meaning most likely to cause pain and wrongdoing. Instead, take a moment and discuss your own personal feelings and preferences. Upon having a mutually satisfying debate, it's time for you to begin speaking about what should certainly marriage end up being like. So , you can finally make that marriage job. If you want to savor your romantic relationship, you should talk about the and undesirable sides of the relationship.
You should discuss what should be different in the relationship together with your partner. For example, you should not try to force your partner to acquire sex. Your lover should be more open about his or her feelings, and you should become more open about your needs. You can even ask your companion to share your emotions. This is one particular of the most important ways to create a better relationship. You can also consult him or her to talk about a solution with you.
The marriage need to be fun. Which means you should talk about more than charges. For instance, you should watch a comedy in concert. Or go ice-skating. Carrying out tasks together is among the most important issues in a relationship. Your partner should certainly feel protect and safe in the relationship. You must also tune in to each other. It is extremely important to likely be operational and figure out your partner's requirements. Otherwise, the marriage will be boring and you'll be too diverted by your significant other.
How you can Lead a Happy Married Life
To lead a cheerful married life, you need to be prepared to face challenges and work hard. A marriage needs effort and commitment out of both lovers. Couples must be realistic about their expectations and be willing to compromise when necessary. The following are signals that the couple is happy and healthy and balanced. It is important to realize that a marriage is not going to always be convenient, but it may be possible to make this a happy you. Adhere to these tips and revel in your married life!
Maintain match participation. Both partners must be equally committed to their particular spouse. They must be able to tune in to one another and talk openly. A cheerful married life is definitely impossible if you have no understanding between the a couple. Mutual reverence and tolerance are essential characteristics for a healthier marriage. The couple should be dedicated to the same purpose. They must be aware of their particular needs and desires. When this is found, the few will be able to attain happiness.
Work with your pros and cons. Some people happen to be better with numbers or perhaps cooking. If they are better at the two, they can help each other control the https://bridewoman.org/ tasks. A great marriage requires both husband and wife to accept the other person's abilities and failings. A marriage can be a harmonious and loving place for the two spouses. A happy couple should accept the other lover's weakness and should not get angry when ever their loved one makes problems. They should currently have realistic anticipations and learn to embrace the partner's weaknesses.
Relationships are an crucial part of a cheerful married life. Even if many people think that their relationship is incompatible, a healthy relationship requires open interaction and shared respect. Simply by sharing your feelings, you will find your companion to be appropriate for you and help your marital relationship grow stronger. It is vital for both parties expressing gratitude with regards to love and support per other. Your car or truck this, the couple could have a long and completely happy married life.
The first step to creating a cheerful marriage is to make your partner happy. In addition to a happy relationship, both lovers must recognize that their dissimilarities happen to be what makes a relationship happy. In cases where they have similar values, they shall be able to live harmoniously. If they cannot have the same values, they will not be suitable for each other. Each time a partner is not, it will be hard to have a wholesome marriage.
Getting a happy relationship does not mean getting a happy life-style. If you are comfortable and satisfied with your partner, you will have a powerful relationship. A happy married life needs a healthy relationship. A wholesome relationship requires a secure job and a cheerful spouse. However , the bare http://dev.anzed.co.nz/2019/11/02/locate-a-girl-on-line-to-marry-international-marital-relationship-dating-sites-review/ necessities of life could be provided through a stable job. A protected and comfortable marriage is not possible in case the couple could not live with no bare needs of existence.
Gloss Symbols of Marriage
The traditional Polish wedding may include many signs representing https://myrussianbrides.net/polish/ the union between the bride and groom and their loved ones. Salt is a frequent symbol found in the ceremony, as salt represents life's difficulties and bread signifies the couple's new existence together. The newlyweds happen to be greeted by way of a parents by eating salt, bread, and wine together. This kind of custom has been said to have been started out by a Both roman priest in the fourth 100 years, who stated it had spiritual and internal benefits.
The primary dance is usually a traditional Polish ritual. Prior to the wedding, the star of the event is required to check out her hip and legs and avoid investigating their people, while the bridegroom throws a tie to the bachelors. It is believed that sky in the wedding day is certainly blessed with good fortune, plus the bride's father and mother accompany her to the cathedral for the ceremony. Traditionally, the bride's father and mother will be the main friends, and the groom's father is the best man.
Traditionally, guests in Poland help to make a queue outside the chapel and wait for a newlyweds to enter. They present the newlyweds using a gift, and sometimes put funds inside the package. The newlyweds also consume a slice of bread and a touch of salt as emblems of contentment of the reception. Afterwards, they are welcomed by way of a parents as well as the priest. The most important moment for the wedding is certainly when the daddy hands his daughter towards the groom.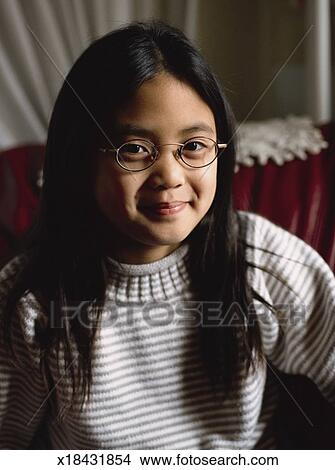 The parents with the bride and bridegroom traditionally present the bride and groom with items to celebrate all their marriage. Examples include a large circular loaf of white breads, and sodium. After the couple have exchanged rings, the guests tear away a chunk of bread. The person who gaps off the greatest piece of bread is definitely the head belonging to the household. The newlyweds consequently dip the piece of bread in sodium to make the toasted bread.
Typically, the wedding couple wear wedding party rings troubles right hands. Inside the ceremony, the groom would wear a suited suit and a bow tie, as the bride dons a bright white dress. The star of the event throws a bouquet for the single girls while the bridegroom gives the star of the wedding her veil. The ceremony is then a "poprawiny", where the guests drop loose change at the star of the wedding and groom's feet.
Traditionally, the bride leaves her house to join her husband. The groom then takes the bride to his house. At the marriage ceremony, the bridegroom tries to give incentives to the group of the bride-to-be with money and vodka. The family tries to stop the bride coming from leaving, but the groom pièce the family with food and gifts, therefore the bride can enter the property. The wedding is also said to be a joyous occasion, and the soon-to-be husband and wife should have fun here.